We Offer More than Products
Beyond the MDM Enterprise Suite, we offer services to establish powerful solutions in the area of data quality and data management. We do not only provide you with our consulting services which are based on our longstanding experience in master data quality. We also offer you our software engineering services to integrate MDM Enterprise into nearly any IT-infrastructure. Apart from that, SYDECON supplies support in productive operation with a full range of services.
Master Data Management Consulting Services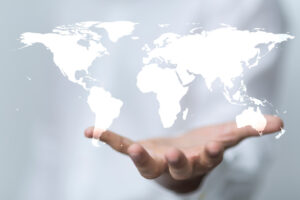 Since 2002, SYDECON has been working as a partner for international large-scale enterprises in the field of master data management and data quality management. On this basis, SYDECON offers a wide spectrum of consulting services including strategic consulting, organization, governance, processes, metrics, models as well as architecture. We can assist our business partners with profound knowledge expertise and approved methods. Hereby, the customer value has highest priority. It is our ambition not to implement theoretical models but instead to design long-lasting sustainable solutions that benefit the customer already noticeably in short term.
Master Data Governance and Organization
Usually, when the challenge of master data management is brought up, it is mostly aimed at establishing order in a grown, relatively unstructured environment. However, to build a foundation of optimization, responsibilities, rules and quality, all criteria and processes need to be well-defined and documented. To cope with this task, appropriate experience is required. SYDECON helps you gain the expertise to manage long-term successful data management.
Processes and Measurements
Most likely, you have already developed an idea how to govern and how to structure your organization and are about to implement it. However, you have probably noticed that changes to your organization and business rules are not very easy to put in action. Even in this case, SYDECON can competently assist you with know how and longtime experience. Furthermore, we can teach you how to derive measurements from quality criteria, and how to make data quality measurable in order to build up long-term successful quality management.
Architectures
The key feature of master data management systems is their architecture. It must fit specifically to your enterprise and must support today's as well as future's requirements. The latter becomes particularly challenging in volatile environments or in companies growth perspectives including organizational growth or the integration of take-overs. The architecture needs to regards central as well as regional aspects. The selection of the adequate architecture and their structure are activities that we appreciate undertaking and approaching together with you.
Introduction of MDM Solutions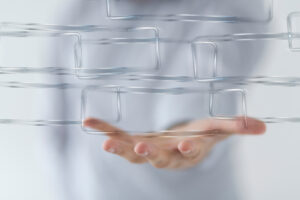 SYDECON may be a software company, but we offer more. We implement MDM Enterprise Suite for you, but we do not leave you alone afterwards. Our consultants and software engineers are always available for you, with gumption and competence.
We introduce a turnkey ready MDM Solution individually designed for your company.
Customizing
MDM Enterprise solutions are based on a far developed core which can be configured to a productive system with relatively little effort. Skilled SYDECON-staff assist you with the introduction of your master data management solution, customize MDM Enterprise according to your requirements, and teach you how to make future modifications on your own.
Integration
The incorporation of MDM Enterprise solutions into your system environment is a substantial feature service. Our staff integrate MDM Enterprise in close collaboration with you in order to create an inbuilt master data management solution. Hereby, your systems will be connected with ours using various different methods. We show you how to implement an integration that is flexible, expandable and configurable.
Customer-specific Expansions
Every company has individual requests according to its special characteristics. Fulfilling these individual requests are is crucial for user-satisfaction. However, thanks to MDM Enterprise solutions, you are not limited to the provided range of functions. Systems which are based on MDM Enterprise solutions can be expanded nearly without limits. There are no constraints regarding previous versions.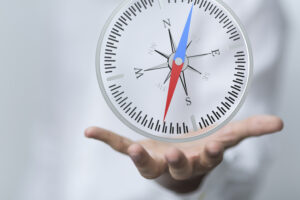 Projects are supposed to result in success. The challenge, however, does not end with software engineering. SYDECON supports you beyond the pure introduction of MDM Enterprise.
Training
Even though MDM Enterprise solutions may be easy to understand for users and require only little training effort, SYDECON supplies training services whenever needed. Be it for software developers who want to make modifications on their own, power-users who want to understand the system's nature, or operators who want to become acquainted with MDM Enterprise Suite. Of course, we also train your internal support staff.
Support
There will surely be situations that require in-depth knowledge of MDM Enterprise beyond that of regular users. In this case, SYDECON offers third level support for your team to call on. In case you want to outsource the entire support for MDM enterprise, SYDECON will assist you in it.
Services & Releases
MDM Enterprise Suite is constantly being updated, developed further, and undergoes continuous improvements you can benefit from at any point in time – even after your introduction to the system. Release updates and improvements are on your hand. You can obtain them either trough an upgrade-project or via a service contract.