Master Data Management in Worldwide Usage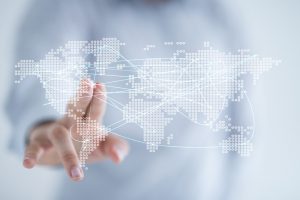 Why MDM Enterprise?
MDM Enterprise Suite offers support in different fields of master data management.
First step: MDM Enterprise Repository enables well-structured documentation of your master data objects and pooling of your master data governance decisions. Business rules, information on ownership and quality requirements are gathered and made available for your company. This way, a basis for further master data management tasks is created.
Second Step: MDM Enterprise Analyzer enables you to keep track over the abidance to your data quality rules. You are able to analyze deviations, continuously improve your quality model and refine data quality rules. This way, it is possible to immediately take action when and where needed.
Third Step: MDM Enterprise Workflow ensures high quality of maintenance processes in operational master data management: Only data that is correct, adheres to business rules and has been verified by responsible staff is added to your (valuable) data asset. MDM Enterprise Workflow guarantees that all changes are authorized, protocolled and archived.
Intelligent and interactive master data management: Exchange created information between systems and use it for further tasks.
Improve Your Data Quality Continuously
Knowing all of your company's strengths and weaknesses is crucial for leading it successfully. This applies to the quality of your master data as well as to any other area. In modern business environments, data warehouse systems are used to supply information on operating figures and their evolution. MDM Enterprise Analyzer acts as a data warehouse system for data quality. The tool calculates key figures of data quality, maps them onto a personal dashboard and detects trends.
However, master data presents your business with specific challenges: Its quality cannot be traced down to numerical values and its determining criteria differ from corporation to corporation. MDM Enterprise Analyzer makes master data quality quantifiable by applying a rule system based on your individual quality criteria. It enables continuous assessment of data quality and substantiated improvement strategies. Analysis can be executed into finest detail via drill-down methods at database records level.
Moreover, MDM Enterprise Analyzer provides a unique concept for handling access rights of large enterprises. This also applies to decentralized master data organizations, matrix structures and other complex forms of organizations. With the help of this tool, members of staff can only see information they are responsible for and that is relevant to them.
MDM Enterprise Analyzer was developed based on experience gained in projects with several multinational companies.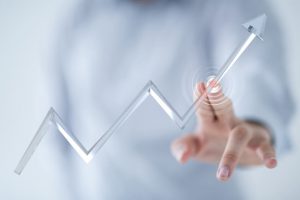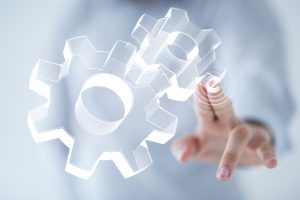 Let Your Master Data Flow
Many companies handle their master data using Excel sheets, communicated via email or face-to-face. This could be a viable short-term solution, however, the only way to sustained and high quality master data is to implement well-defined processes. Only such processes can meet common requirements like duplicate examination, dual control, the determination of correctness and consistency, or the observation of company guidelines and standards. MDM Enterprise Workflow is a workflow management system that is developed specifically for master data. It provides users with the easiest change request forms possible which can then be filled in with users' specialist knowledge. The intelligent forms react to entries and thus guide users throughout the entire process of data entry. Validation rules recognize flaws early and prevent creating incorrect master data or change requests. As a next step, the requests will be checked by the responsible authority. Nonetheless, it needs to be emphasized that the responsible validator is determined automatically based on the subject of request. For example, as a result of using this unique process, modifications to the credit limit will be sent automatically to the head of finance in case the maximum credit has been exceeded.
At the end of the process, when the data is being written to the corresponding ERP systems, MDM Enterprise Workflow safeguards that all affected systems are updated, nothing is forgotten, no transmission errors occur and only verified data is written to the system.
For occasions like audits or revisions, every single piece of information about master data changes in MDM Enterprise Workflow is available. This way, it is very easy to track down exactly who changed or verified which piece of information at what time.
MDM Enterprise Repository
Add Structure to Your Master Data Governance
In the recent years, a myriad of discussions over master data has taken place in many companies, resulting in the implementation of projects to improve said master data. Which qualitative challenges do the objects present us with? Who is responsible for which object? Who is going to use it, and where? Which defining attributes are to be maintained in what situation? What are the appropriate business rules for my business object? These and many other significant questions need to be answered and documented in order to introduce successful master data management. MDM Enterprise Repository is the proper application to support your company in documenting master data in a structured form and to make them it available for access corporation-wide. This so-called meta-data to your master data objects is maintained in and provided by a central database with a convenient interface.
Users get access to reports, specifically designed for their companies, that can be used as a reference in the maintenance of master data. With the help of full-text search, you users can find the respective reference documents quickly.
Furthermore, it is possible to integrate other modules of the MDM Enterprise Suite. MDM Repository information can for example be used to support the definition and utilization of data quality rules in MDM Enterprise Analyzer, or as help texts for input fields in MDM Enterprise Workflow processes.
A well-structured documentation is usually the first step to implementing master data initiatives –   documentation makes obscurities and shortcomings visible.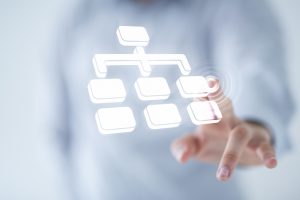 MDM Enterprise Compliance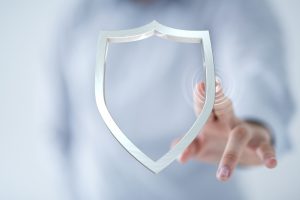 Shed Light on Your Compliance Processes
Compliance checks are obligatory in many companies. Especially companies that are active in the US capital market have to cope with Sarbanes-Oxley Act requirements. Other businesses or even entire industries are faced with different regulations, such as nutritional enterprises that have to deal with FDA verifications.
The MDM Enterprise Compliance module is an extension of MDM Enterprise Workflow. The tool provides assistance to stand up to scrutiny: It allows for checks with fixed date and frequency, as well as definition of involved personnel. This way, every party concerned is notified on time, receives the information that is necessary for the checks, and is able to confirm the execution while including the needed documents.
Not only are all inspections centrally controlled and monitored this way; but also can their status easily be checked easily via dashboards, and deficiencies be spotted early. With the help of MDM Enterprise Workflow, the steps will be documented thoroughly in order to support audits and revisions effectively.